Turn High Income into Prosperity Masterclass
Stop feeling overwhelmed and fearful about money. Learn my proven framework for growing lasting wealth and experience true success with your finances.
Starting November 9! Sign up below.
REGISTER HERE
Get Practical Steps You Can Follow
Understand Your Money Psychology
Know How to Make Sound Money Decisions
You want the ability to make sound financial decisions for yourself, your career, your business, and your family. But nothing exists that really makes your path to financial success CLEAR. You shouldn't need a finance degree on top of all your other core competencies to translate your career or business success into personal prosperity. 
I know your time is LIMITED. And I won't waste a minute of it. This week-long FREE master class will teach you exactly what you need to know in 5 value-packed sessions that get you walking in the right direction with your money confidently.
Here's what you'll discover when you attend this FREE training
Day 1: The Simple Way to Know How You Really Think About Money (and What that Says About Your Financial Future)
November 9, 2020 at 11:00 am PT
Day 2: The ONE THING You've Never Thought of That Sabotages most WEALTH BUILDING Efforts and How to Change it
November 10, 2020 at 11:00 am PT
Day 3: The Proven Financial Routine that Leads to Prosperity
November 11, 2020 at 11 am PT
Day 4: The 11 Steps to Designing a Financial Plan with a Purpose and Get RICH
November 12, 2020 at 11 am PT
Day 5: The Most Critical Money Mistakes You HAVE to Avoid
November 13, 2020 at 11 am PT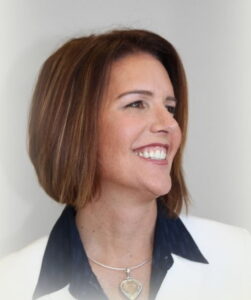 Your coach Jamie Fleming, CFP - Business Owner and National Speaker has been featured in...

Ready to Kick the Fear Out of Your Finances?